UPLIFTED: Revelation & Hope
October 28, 2022 @ 5:30 am

-

October 30, 2022 @ 11:00 am

MDT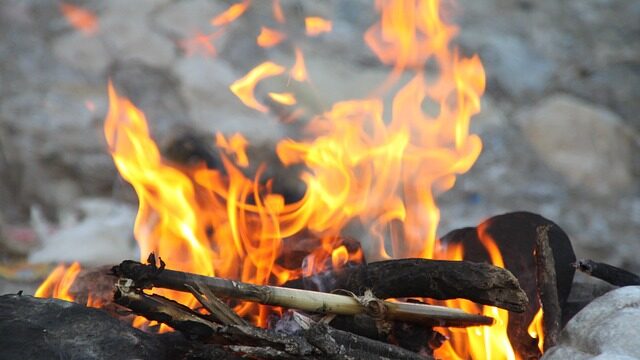 HOPE AMIDST THE CHAOS
Young adults, ages 18 to 35, are invited to Eagle Eye Ministries' annual Fall Retreat. This year, recently-ordained Fr. John, CSJ will deep-dive into the book of Revelation and unpack the message of hope found there, seeking to speak to the challenges faced by our young adults in these uniquely tumultuous times for both the Church and America.
Two "tracks" will be offered at this year's Retreat; one for participants seeking a weekend of silence, and another for participants desiring more fellowship. Participants on the Silent Track will be permitted to opt out of certain group activities, provided a separate space for silent meals, and be given dedicated silent spaces within the building to spend their free time.
BEHOLD: YOU ARE INVITED
Participants also have two options for arrival on Friday night (October 28th, 2022):
Participants may proceed directly to St. Anne's for Holy Hour (during which participants will have the opportunity to receive the Sacrament of Reconciliation) followed by a late-night pizza party. Participants may arrive anytime after 7PM and are asked to arrive no later that 9PM, at which point the doors will be locked.
Participants also have the option of attending BEHOLD, a night of Adoration, praise & worship, and fellowship organized by the Archdiocese of Cincinnati. Participants who wish to attend BEHOLD will drop their cars off at St. Anne Retreat Center, and carpool to and from BEHOLD. Participants must arrive at St. Anne Retreat Center no later than 6:10PM in order to be checked in by the carpool organizer and leave promptly. Since the group attending BEHOLD will be returning to St. Anne Retreat Center close to midnight, only participants who checked in with the carpool organizer prior to departure will be permitted to enter the Retreat Center.
DETAILS
Registration includes lodging for two nights (individual rooms with twin beds; shared bathrooms and shower rooms), and five meals. Participants can expect intense intellectual formation, beautiful liturgy, and fun-filled fellowship. Our schedule will begin promptly at 7:30AM Saturday morning (preceded by an optional period of Silent Prayer), and conclude with Holy Mass ending no later than 2PM on Sunday, October 30th. The full Retreat schedule will be provided to participants upon check-in.
UPLIFTED: Revelation & Hope
Retreat Rector: Fr. John, CSJ
Invited: Young Adults, Ages 18 to 35
When: October 28, 2022 (see above) to 2PM, October 30th
Where: St. Anne Retreat Center | 5275 St Anne Dr. | Melbourne, KY 41059
Registration: $195 EARLY BIRD, deadline September 21st; $235, deadline October 15th
College Scholarships: Applications due October 1st, recipients notified October 4th
PARTICIPANT CAP: 60
Registrations are NON-REFUNDABLE, unless a record of a positive COVID-19 test is provided which is dated after September 30th, 2022.
Please direct all questions to Travis Chmiel at cincyretreatteam@gmail.com, unless otherwise indicated in the registration form.